Affirm Press is one of Australia's fastest growing independent publishers. With over two hundred authors represented, and titles ranging from literary fiction to children's books to autobiography, Affirm Press has well and truly made its mark and is in it for the long haul.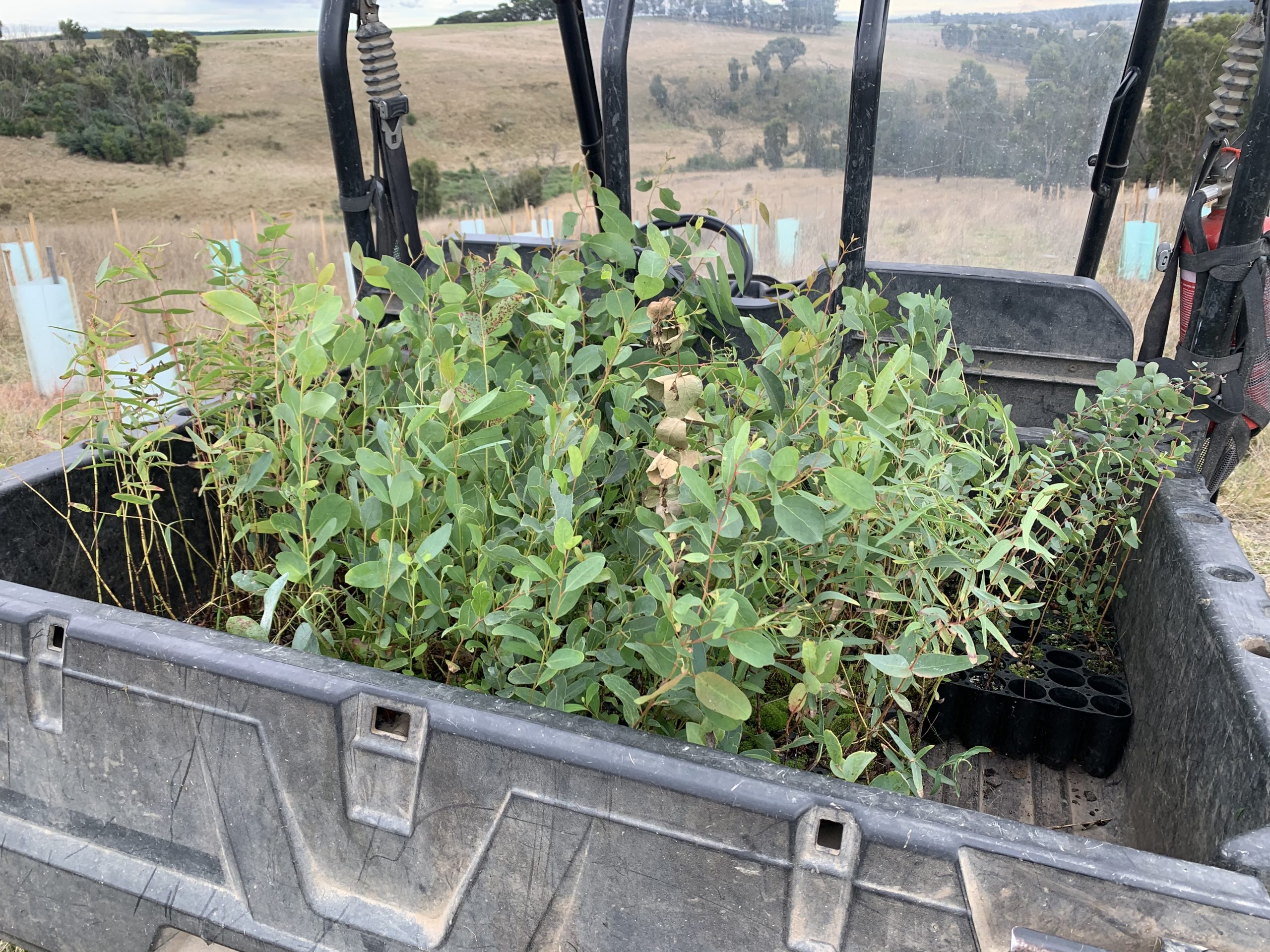 We're stoked about it here at Fifteen Trees because Affirm Press has shown that it's not only invested in the future of the publishing industry, it's invested in the planet as well. Affirm Press has planted 500 trees with us this year. We think that's a pretty significant commitment to a sustainable future, and a gesture well suited to an industry that relies on trees to produce its main product.
The trees were all planted at Narmbool, a historic property in the Golden Plains Shire, on the traditional lands of the Wadawurrung people. Like most farming properties established in the goldfields region, Narmbool's landscape has been drastically changed by human activity. Erosion, impaction, loss of species and habitat, and the depredations of introduced pests are the result. Narmbool has been working hard since the 1980s to reverse the damage caused by mining and many decades of intensive sheep farming, and much of this involves revegetating degraded areas. We are proud to be part of this important project.
In partnering with Fifteen Trees Affirm Press went one step further with its green thinking: it sent its close-knit team to get their hands dirty as part of a corporate planting day. We know that Affirm Press is all about building relationships, not one-offs. We love to see this ethos in practice in Affirm's commitment to reducing its environmental impact, and we can't think of a better way to cement working relationships than getting out on the soil and doing good.
Writer – Sarah Hart. Sarah is an artist whose passions include the stories and experiences of women and narrative driven work. Her aim is to delight, to reveal glimpses of everyday beauty and to celebrate flights of the ordinary. Sarah works across a range of media, with an abiding interest in pen and ink, mixed media and the human form. You can find Sarah here.