What if you could combine stress-free shopping, environmental activism, and tea drinking? You can! And you absolutely should! Snuggle up on your couch, find Tea Associates online, and choose your blend. Preferably whilst sipping an interim beverage from your favourite cup.
Bendigo-based business Tea Associates is tea drinking culture personified. Founder Kerry McCuskey talks about 'the art of enjoying a cup of tea'. And it is an art. It's about slowing down, being present, being still, taking time to dream and breathe and regroup. Humans need tea, and all the myriad benefits that come with enjoying it. It is lovely to find a business that takes that slow, mindful ethos and expands it across its more commercial activities.
For a start, Kerry uses artisan, organic, FairTrade ingredients. She also packs everything in fully compostable, worm-friendly materials. And now, she has partnered with Fifteen Trees to plant a tree for every online purchase over $60.00. As a result, 60 trees were recently planted on Tea Associates' behalf at Huntly, VIC by the Northern Bendigo Landcare Group. That's a lot of habitat, a solid investment in the future, and a gesture of love to the country that supports the business.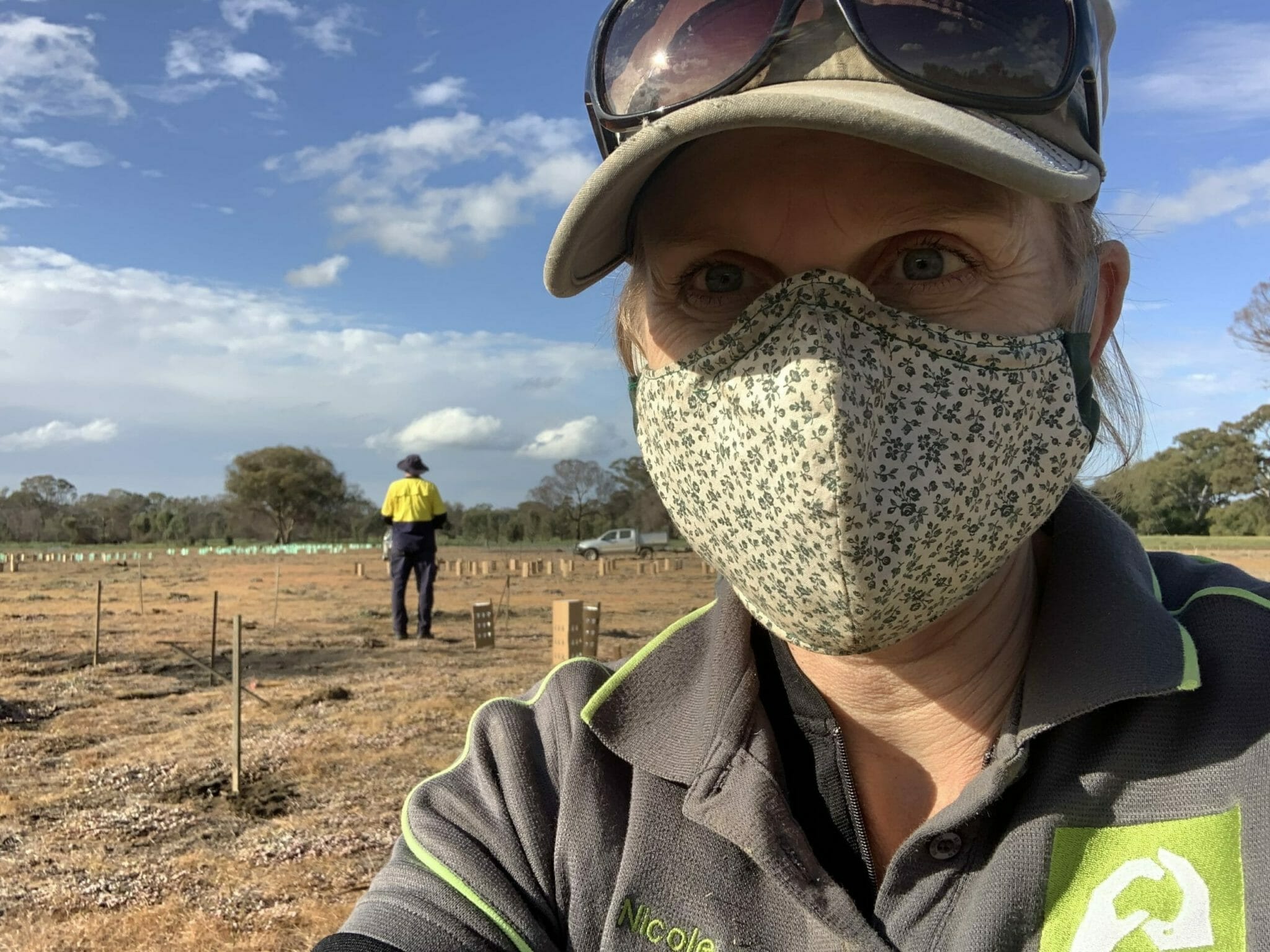 Unable to hold our usual community planting days due to COVID-19, we found a solution, accessing a Drought Employment Program crew through the North Central Catchment Management Authority.

With only a three-day window, six of our members assisted the crew over two days to get all trees planted, guarded and watered.

What an effort and just in the nick of time – in more ways than one! It turned out two days after the planting that we had 24hrs of gentle soaking rain to give the plants the perfect start they needed. Big thank you to Kerry and Bendigo's Tea Associates.

Nicole Howie | Secretary | Northern Bendigo Landcare Group
It's all courtesy of countless tea-induced hours of dreaming, stillness, and mental fortification. With chaos on everyone's mind, we think drinking tea is the perfect way to opt out for a moment. And it certainly doesn't hurt when doing so also allows us to indulge in a little quiet environmental activism.
Here at Fifteen Trees, we are always happy to have a chat about the best way to incorporate sustainability into your organisation. We can help you to connect with the broader community and reduce your company's environmental impacts. If interested, please contact Melinda at <[email protected]>
Writer – Sarah Hart.
Sarah is an artist whose passions include the stories and experiences of women and narrative driven creative work. Her aim is to delight, to reveal glimpses of everyday beauty, and to celebrate flights of the ordinary. Sarah works across a range of media, with an abiding interest in pen and ink, mixed media and the human form. You can find Sarah here.