Some of our tree planting partners are quietly racking up whole forests. G.J. Gardner Homes is one of our strongest supporters, having planted 56,000 trees with us over the past 8 years. That impressive number comes as a result of G.J. Gardner planting 15 trees for every home it builds in Tasmania and Victoria. And as a well-established building company with a reputation for quality and reliability, it is a popular choice.
G.J. Gardner prides itself on being a practical, hands-on family affair, and in past years staff have happily got down and dirty and planted their trees themselves. This year, of course, everything is a bit different, and volunteer groups are managing the actual roots-in-ground part of the process with small numbers of their own volunteers. To keep the local connection, all trees are planted near the offices managing the builds, between 200-900 trees for every district. Local Landcare groups work out the best trees for the job – usually indigenous natives – and source the seedlings. The seedlings themselves are often grown by local independent nurseries who have collected seed from the region by hand (with the proper licensing, of course).
The sites that have been planted have included nature reserves, parklands, roadsides, school grounds, riverbanks & rural properties.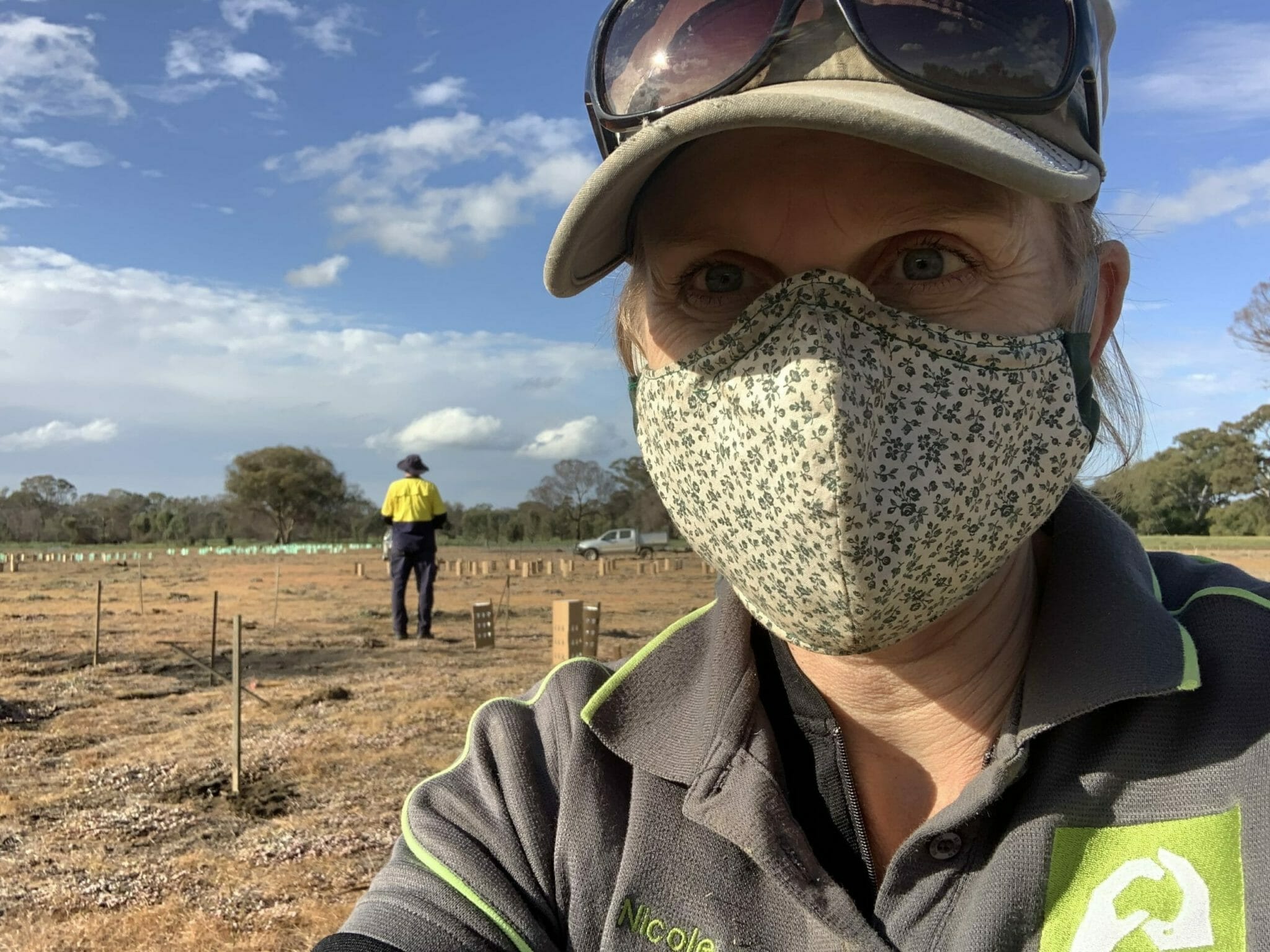 G.J. Gardner's core business is building homes. Safe, secure places for families to grow and thrive for many years to come. We love that alongside this G.J. Gardner is planting forests, which is very much the same thing – safe, secure places for fauna and flora to grow and thrive for many years to come.
Danny Breen and Kris Gill from G.J. Gardner Homes Bendigo are generous supporters of local community groups and their tree planting projects. In 2020, Danny, Kris and their team purchased 885 native plants trees for the Bendigo Creek Streamline Reserve, Huntly, VIC. And in 2021, their team purchased 1,440 native plants trees for the Northern Bendigo Landcare Group. This brings the total of trees planted since 2013 for them at 9,350.
2021 Plantings:
"This year we on again enjoyed generous support from G.J. Gardner Bendigo and Fifteen Trees with a massive 1440 trees. We planted these trees at the same site over the course of a few months.
First, we held National Tree Day at Bendigo Creek Streamside Reserve and planted 600 trees. Then, we were lucky to receive a request from a Crusoe Secondary College looking for outdoor experiences for a group of Year 10 students and were able to host them in small numbers to plant another 440 trees. We strategically planted these at 1m spacing to provide dense planting with a view to assisting in longer term weed control.
The remaining trees were planted by Huntly Kinder students to enhance a piece of bushland in Huntly they used for their weekly bush kinder program.
All in all, we have a wonderful planting season with lovely damp conditions and although it was a challenging time logistically, we got there in the end!"
Nicole Howie | Secretary | Northern Bendigo Landcare Group
2020 Plantings
"Unable to hold our usual community planting days due to COVID-19, we found a solution, accessing a Drought Employment Program crew through the North Central Catchment Management Authority.

With only a three-day window, six of our members assisted the crew over two days to get all trees planted, guarded and watered.

What an effort and just in the nick of time – in more ways than one! It turned out two days after the planting that we had 24hrs of gentle soaking rain to give the plants the perfect start they needed. Thank you G.J. Gardner Homes Bendigo."

Nicole Howie | Secretary | Northern Bendigo Landcare Group
If you are interested in how your business and Fifteen Trees could work together, contact at <[email protected]> and ask for a no obligation proposal.
Writer – Sarah Hart.
Sarah is an artist whose passions include the stories and experiences of women and narrative driven creative work. Her aim is to delight, to reveal glimpses of everyday beauty, and to celebrate flights of the ordinary. Sarah works across a range of media, with an abiding interest in pen and ink, mixed media and the human form. You can find Sarah here.